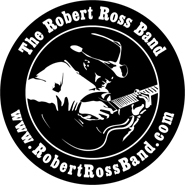 NY Blues Hall of Fame Inductee
Two Time NY Music Award Winner
Quote: "A blues icon. One of the great blues spirits." Bob Fass (Radio Un-nameable, WBAI-FM Pacifica Network).
---
Queen Tipsy featuring Robert Ross @
Goodfellas
1718 Hylan Boulevard, Staten Island, NY
Other info: Phyllis Foreman on vocals & percussion, Rick Peters on bass & vocals, and Robert Ross on vocals, guitar, slide guitar, & harmonica.
---
Robert Ross & The BluesManian Devils @ Jule's Bistro
Sunday, December 11, 2011
65 Saint Marks Place, NY, NY 10003
Other Info:
We play for brunch from 12pm to 3pm. Featuring: Mal Stein on drums, Dave Hofstra on upright bass, and Robert Ross on vocals, guitar, & harmonica. FREE Admission. Great French food.
---
Mal Stein & Robert Ross @ Society of Illustrators
Tuesday, December 13, 2011
128 East 63rd Street, New York, NY 10065
Featuring: Mal N. Stein (drums & percussion), and Robert Ross (vocals, acoustic guitar & harp). We will perform from 6:30pm to 9:30pm at the historic and beautiful Society of Illustrators. This is sketch night featuring nude models and live music. Admission: $15 to sketch, or $10 to sit at the bar. You can hear the music and see the models either way.