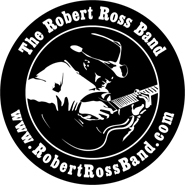 Two Time NY Music Award Winner & NY Blues Hall Of Fame Inductee
Website: www.RobertRossBand.com
Quote: "A blues icon. One of the great blues spirits." Bob Fass (Radio Un-nameable, WBAI-FM Pacifica Network).
---
This Friday in Manhattan!!
Felix Cabrera & Robert Ross @ Gizzi's Cafe
Friday, December 23, 2011
16 West 8th St., New York, NY 10011
Other Info:
Produced by Evan Ginzburg of Legends Radio (www.legendsradio.net). Featuring: NY Blues Hall of Fame inductee Felix Cabrera on vocals, percussion, & harmonica, and NY Blues Hall of Fame inductee & NY Music Award winner Robert Ross on vocals, guitar, & harmonica from 8:30pm to 10pm. FREE Admission. Great food. Thanks Evan you are the best.
---
Sunday, Christmas Day in Manhattan!!
Robert Ross & The BluesManian Devils @ Jule's Bistro
Sunday, December 25, 2011
65 Saint Marks Place, NY, NY 10003
Other Info:
Have a French Blues Bunch for the holidays on the 25th. Featuring: Mal N. Stein (drums), Angello Olivieri on bass, & two time NY Music Award winner & NY Blues Hall of Fame inductee Robert Ross (vocals, guitar, & harp). We will perform for BRUNCH from 12 noon to 3pm. FREE Admission.
---
---
NEW YORK BLUES HALL OF FAME INDUCTIION PHOTOS
View some amazing photographs from the induction ceremony on December 4th at Kenny's Castaways. The event was hosted by Roxy Perry and included the induction of Charles "Honeyboy" Otis, Robert Ross, Arthur Neilson, Michael Powers, Big Ed Sullivan, Roxy Perry, Michael Hill, Ivan Bodley, and Angel Rissoff. Posthumous inductees included drummer, Wally "Gator" Watson, vocalist, Moe Holmes, drummer, Tyrone "Crusher" Green, and vocalist, Frankie Paris. Congratulations to all my friends and colleagues!! And a special thanks to all those wonderful people who showed up to celebrate with us!!
---
ROBERT ROSS "MERMAID CHILD" VIDEO
The video was shot by Howie Alex at a live performance at the Coney island Side Show during the December 3rd performance of "A Coney Island of the Behind" starring Michael Schwartz, Alfonso Cruz, Pearl Quick, Aneta Brodski, Mermaid Hawley, Bill Brovold, Celia Next Time, Hank Coyote Wagner, Sheridan Lee Roberts, Tahani Salah, Mollye's Muffins, & Sudsy Spirits at The Freak Bar!!
Nice job, thanks Howie. It was my pleasure to play Mermaid Child in front of that fabulous Coney Island madhouse crowd.