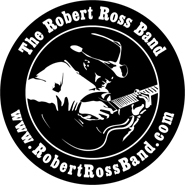 Two Time NY Music Award Winner
NY Blues Hall Of Fame Inductee
Website:
www.RobertRossBand.com
Quote: "A blues icon. One of the great blues spirits." Bob Fass (Radio Un-nameable, WBAI-FM Pacifica Network).
---
Robert Ross Band @ Cupping Room
359 West Broadway, New York, NY 10013
Featuring: Nick DiFrisco on drums, Dave Hofstra on upright bass, and Robert Ross on vocals, guitar, slide guitar, and harp. We perform from 8pm to 11pm. Great food. Free Admission!!
---
Felix Cabrera & Robert Ross @ Gizzi's Cafe
16 West 8th St., New York, NY 10011
Other Info:
Featuring: NY Blues Hall of Fame inductee Felix Cabrera on vocals, percussion, & harmonica, and NY Blues Hall of Fame inductee & NY Music Award winner Robert Ross on vocals, guitar, & slide guitar. If this event draws a crowd Felix and I will be performing at Gizzi's Cafe every Tuesday along with special guests. A comedy act to be announced will open the show at 7pm. FREE Admission. Great food. Produced by Evan Ginzburg of Legends Radio.
---
Robert Ross is a New York Blues Hall of Fame inductee and a two time New York Music Award winner for Best Live Blues Artist. Robert also won an East Coast Rocker Award for Best Blues Artist in 1991. The singer, songwriter, guitarist, slide guitarist, & harmonica player is known for a wide variety of blues, jazz, soul, rock 'n' roll, and other roots music. Robert worked and recorded with Big Joe Turner for Spivey Records & for Doc Pomus. He also worked with Lightnin' Hopkins, John Lee Hooker, Big Mama Thornton, Brownie McGhee, Memphis Slim, Sunnyland Slim, Otis Rush, Dr. John, J.B. Hutto, Victoria Spivey, Louisiana Red, Eddie Kirkland, Floyd Jones, Homesick James, Bobby Lewis, Pinetop Perkins, Charles & Cyrille Neville, David "Honey Boy" Edwards, Linda Hopkins, Wilbert Harrison, & Champion Jack Dupree. One of Ross' songs was recorded and released twice by Johnny Winter. Two other originals appeared on ABC TV's daytime drama "All My Children". The Robert Ross Band has toured Europe and North America. Ross has performed at numerous festivals including the Chicago Blues Festival and the Montreal Jazz Festival, and is a perennial at the Riverhead Blues Festival on Long Island. The Robert Ross Band has released 7 internationally distributed cds. Ross performs as a solo (acoustic or electric), as a duo, with The Robert Ross Band and with a new group called The BluesManian Devils.
"Okay, pay attention: Robert Ross is the real thing … some of the hottest blues you're likely to hear anywhere … perpetual groove … vital and vibrant … with a mark distinctly his own ... a true showman who turns in a creative and entertaining show. He and his band throw themselves head first into their sets, taking risks, challenging each other, pushing the edge and ultimately emerging from the melee triumphant … Ross' original material is outstanding, filled with truth and humor and an individuality that shines. Imagination, speed, dexterity and flash are all words that have been used before to describe Robert's guitar playing, but … he also displays fine sensitivity, a fact that can sometimes be overlooked in the face of his more spectacular guitar work. Beautiful, ringing tones … expressive notes almost torn from his axe in his own 'White Boy Lost In The Blues' … And you can hear it in the unique, rough edged tones of his fluid voice as well." Jennifer Shields, Musicians' Exchange, 1988
"Robert Ross is an imaginative writer with files of Twilight Zone tales accumulated in his wanderings ... soulful, vigorous guitar playing ... agile cat quick licks ... bristles with originals ... Ross scores big ... Ross sings in his fluid growl ... saucy slide ... If you're looking for fresh guitar passion in white boy roots music, this is it." Rafael Alvarez, Guitar World, 1983
"Robert Ross can sit on my front porch and rock me anytime - Killer guitarist and singer who is the essence of a true blues man. And that show with you and Big Nancy together was just extraordinary - the chemistry was fantastic !! " John Muller, New Jersey Sunset Blues Cruise on the A.J. Meerwald, 2011.
"I just wanted to thank you again for an amazing performance Friday night at Centenary. I wish there were a way you and (Big) Nancy could find a way to record some stuff together. There truly is something about you two playing together that brings out the best of you both. The after party was, what can I say, I laughed, I cried, I submit it for any award consideration that may be given out for that kind of performance. You are a one of a kind individual who I am glad I know." Uncle Pete Hoff, WNTI Radio about our 2011 Centenary Blues Fest performance.
"Robert Ross is a blues icon. One of the great blues spirits." Bob Fass, Radio Un-Nameable, WBAI-FM, NYC, 2007
"He's so fast, lightning would have to get on roller skates to catch him." Albert King, reported by Hank Reineke, East Coast Rocker, 1988
"HOT!!" Led Zeppelin's Jimmy Page, reported by Pablo Guzman, NY Daily News, 1987
"Robert Ross is a fine singer, a snappy lyricist, and an even better blues guitarist cut from the same cloth as B.B. King, Muddy Waters, or Johnny Winter. 69 Chevy ... The rain drenched pain of "White Boy Lost In The Blues" makes it a 'tour de Ross' all around and his dazzling guitar intro is one of the best I've ever heard. He saves some sizzle for the slide guitar roast "Sittin' In The Jail House". Move over George Thorogood and let Ross show you how to play that thing! Ross' guitar solos are a joy to hear, technically inventive, and packed with tortured feeling. Time after time Ross delivers the goods." Bill Carlton, NY Daily News, 1981
"The bluesman wailed, his voice rough and pliant and booming … most wonderful." Rafael Alvarez, Baltimore Sun 1991
"It's the classic mix: the old veteran, the gunslinger, the talent everyone knows (Bo Diddley), joining the new guy (Robert Ross), the one who's still trying to get his talent out there … at the Bottom Line … the show will be particularly intriguing because Ross is one of the most impressive young blues men around-more traditional, actually, than Bo himself. In fact Ross is on the show at Diddley's invitation, because the old master liked the young guy's stuff."David Hinckley, NY Daily News, 1985