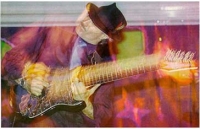 Robert Ross Band @ O'Hara's Downtown
Tuesday, June 21, 2011
10pm - 1:30am
172 First Street (@ Marin Blvd.), Jersey City, NJ 07302
Phone: 201-239-7373
Featuring: Steve Holley (drums), Mark Dann (bass), & Robert Ross (vocals, guitar, slide guitar, & harp). We will perform from 10pm to 1:30am. Come on out and support our music and this fun place to hang. Great food too! Free Admission !!!